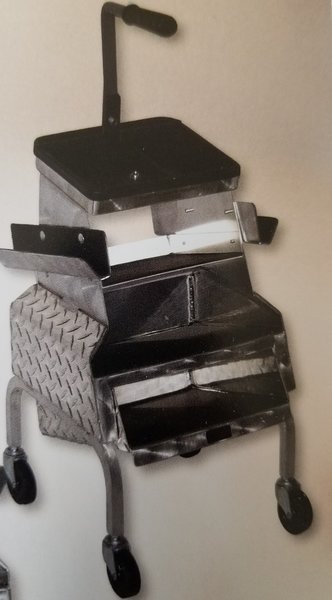 Yoder 3 shelf Tool Box
Designed with 3" casters and extra height to allow you to walk beside and move without bending over.
Vinyl covered tool shelves keep your tools separate and organized.
Top nail tray includes a tool hanger that holds extra tools and a hoof gauge.
An aluminum rasp holder on both sides.
Finished with a combination diamond plate and polished aluminum.