Kerckhaert Pride 1/4" x 3/4" Plain Stamped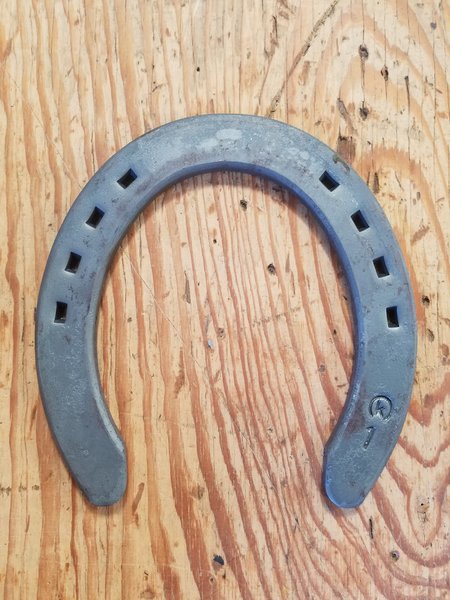 Kerckhaert Pride 1/4" x 3/4" Plain Stamped
This shoe is ideal for use with young roping horses and training sliding horses. It is a one-shape pattern, with no front or hind, and no crease.
Clean punching allows for numerous nail options-most popular are 4.5 race and 5 special.
Clean heel finish. The versatile shape of the Pride 1/4 x 3/4 shoe allows for easy conversion of this shoe to front or hind pattern.