Liberty Nail 6 Slim - 250 Count Box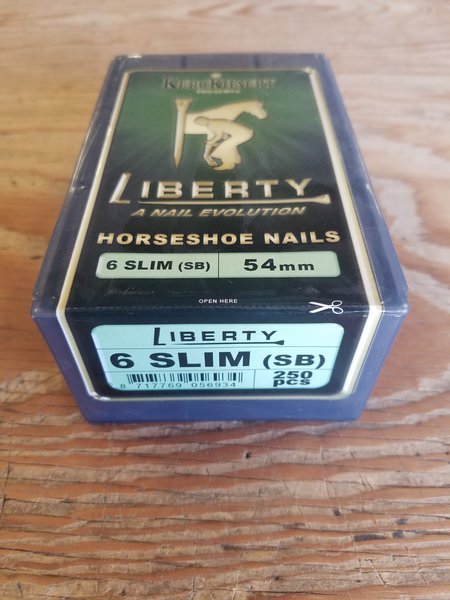 Liberty Nail 6 Slim - 250 Count Box
Traditional flat head SLIM BLADE nail to use in American style horseshoes and creases. This nail is a classic when it comes to performance and durability.

Used primarily for riding horses. The slimmer blade is preferred by many farriers because it displaces less hoof and reduces damage to the wall. The head sizes are the same as the City heads because they are often being used in the same shoe.
Material is optimum for clinching.