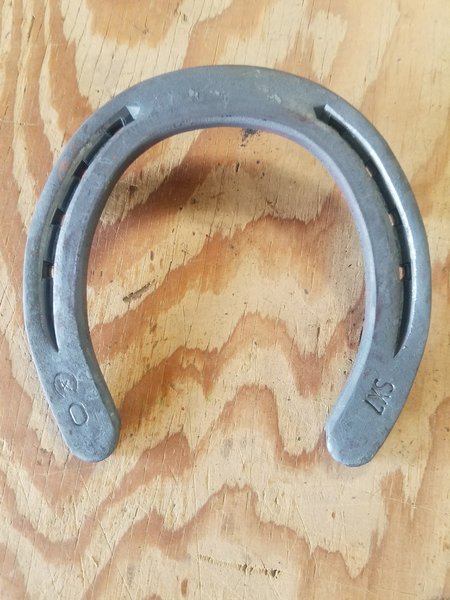 Kerckhaert SX7 CLIPPED
Designed specifically for the North American Market, and is light, front and hind pattern, shoe with clips.
Radius clips for easy fitting. V-crease fits range of nails - 4.5, 5 race and 5 slim. Sole relief in front of shoes.
Shoes for hunters, Amish Road horses, Quarter Horse Hunters and trail horses.